Norgren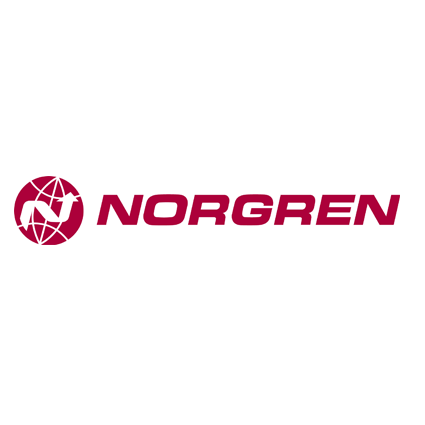 Norgren is a leading supplier of high performance pneumatic motion and fluid control solutions, Norgren boasts an impressive 22 manufacturing locations around the globe. Their sector expertise is expansive covering industries such as Industrial Automation, Energy, Rail and Food & Beverage.

Norgren was launched in USA by Carl Norgren in 1925 to become the world's first lubricator, and paved the way for Norgren to become a major manufacturing company, specialising in pneumatic fluid and motion control. In 1972, the Norgren family sold the business to IMI plc, forming the IMI fluid power division. IMI plc traces its heritage back to entrepreneur George Kynoch who opened a percussion cap factory in Witton, Birmingham in 1862.
European Electronics stocks and supplies Norgren Products, top Quality with Warranty and fast Delivery.

Norgren Products: Air Preparation, Directional Control Valves, Electric Actuators, Fittings, Pneumatic Actuators, Pressure Switches, Proportional Valves, Vacuum, Custom Solutions, Actuators, Valves, Pressure Switches, Vacuum Pumps, Filters/ Regulators


Visit Website
Displaying 1 - 25 of 47,264